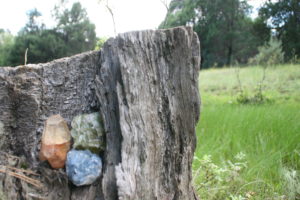 Dulce Luna is a spiritual guide, teacher, and healer. Dulce's journey of self discovery started in 2009 when she was formally introduced to the angelic realm, spirit guides, and chakra energy systems. This is when she started developing her intuitive gifts and ability to communicate with divine messages.
In 2012, major life changing events occurred where she found herself looking for answers to life's deepest questions. She first was called to Unity of Phoenix Church as it aligned with her Christian upbringing while supporting her interest in other ways of thinking. The Laws of Attraction where not new to Dulce as that was she had practiced all her life.
Dulce then studied Buddhist meditation technique and philosophies. She became Reiki certified in 2014 and continued her training through the second level in 2015. With Reiki, she allows divine love to flow through her to help release spiritual, emotional, and subconscious vibrational blockages.
Dulce has always loved nature and exploring since she was a child. She would hunt for rocks and fossils and go cave crawling as a kid. After the birth her daughter in 2015, Dulce's interest was renewed to study about crystal healing powers. She attended an intensive crystal healing course in 2017 (certification pending).
Dulce Luna LLC was formed in 2017 to allow her to share her gifts with others. Dulce Luna serves other through Reiki Healing, Energy Clearing, and Kid's Crystal Club Activities.
Her passion is working with children to unlock their potential and support them on their lives journey. She founded the Kids Crystal Club in 2017 and developed a curriculum that encourages intuitive thought, develops emotional intelligence, and promotes body awareness.